Main Article: Avian Medical Terms / Health & Diseases by Jeannine Miesle, MA, Allied Member, Association of Avian Veterinarians …
Avian Anatomy Image Gallery (NOTE: Some of the images / illustrations on this and linked pages may be too graphic for young audiences. We recommend parental supervision and approval.)
---
CIRCULATORY SYSTEM, BLOOD, HEART
Avian Red Blood cells, normal http://www.bing.com/images/search?q=red+blood+cells+in+birds&view=detailv2&&&id=3D7EA367C84DCD91 B4851DF2820D1B69564761CC&selectedIndex=26&ccid=2PnUVW3l&simid=608022238420797182&thid=JN. FRA2pLUKXlc3JN8lfpVfAA&ajaxhist=0
Aortic Arch in Heart http://www.bing.com/images/search?q=aortic+arch+in+birds&view=detailv2&&&id=D894DCF0B2EB8699E79D 06BC90A26354922A20DE&selectedIndex=136&ccid=%2fjQykJ%2fP&simid=607989459237734554&thid=JN. HjNsg7bPLjPtBN%2f0k19RmQ&ajaxhist=0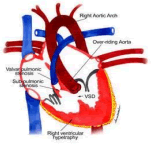 Heart and circulatory system of birds http://www.paulnoll.com/Oregon/Birds/Avian-Circulatory.jpg
Layers of the heart, heart muscle (myocardium, pericardium, endocardium) http://paramedicine101.blogspot.com/2009/08/basic-cardiology-part-i.html
Circulatory system and Heart http://www.bing.com/images/search?q=circulatory+system+in+birds&view=detailv2&&&id=002C5C613EDE99 AD5EDF91A332C32F7CFE6B3EEC&selectedIndex=2&ccid=KqT36oJj&simid=608039250791762293&thid=J N.pQcrZBVUSW2Bfah7KATb6w&ajaxhist=0
Heart: Pericardium http://www.bing.com/images/search?q=pericardium+of+the+heart&view=detailv2&&&id=EF50D1790E98F028E397752FB DEFE7180C312947&selectedIndex=1&ccid=ioKuBLfd&simid=608008988470675156&thid=JN.QE%2f5DMIaATTSFsYSB rah1w&ajaxhist=0
Pericardial layers http://upload.wikimedia.org/wikipedia/commons/thumb/6/6f/Blausen_0470_HeartWall.png/250pxBlausen_0470_HeartWall.png
Blood fractionation http://www.bing.com/images/search?q=blood+fractionation&view=detailv2&&&id=C3770C0C408BBB2764CDB 99097E7F5A61D981FA3&selectedIndex=19&ccid=Ugq9KkmE&simid=608032580713906949&thid=JN.lab2w4 BRGBL1BhUVGgFwWQ&ajaxhist=0
Buffy Coat http://www.bing.com/images/search?q=buffy+coat&view=detailv2&&&id=DCC74B6AAC29DF74B0E7B8438B5 2EE8BC6CB1EAA&selectedIndex=2&ccid=DEXsW2au&simid=608016861114073755&thid=JN.1sGRyiMTOy %2fPCNV8CQNnAw&ajaxhist=0
---
CELLS, GENETICS, and DNA
Apoptosis http://www.bing.com/images/search?q=apoptosis&view=detailv2&&qpvt=apoptosis&id=87DD6D34BBDD0E10 4CDD77C8998C91A5B5229CF2&selectedIndex=12&ccid=01p%2flKkF&simid=608035728922906593&thid=J N.YtSu9Vh%2fPnM8GFT31ZI7pg&ajaxhist=0
Difference between apoptosis and necrosis http://www.bing.com/images/search?q=apoptosis&view=detailv2&&&id=A9A1C49CA87AA1F93B434602D093 5421FB0C53EE&selectedIndex=111&ccid=7UoD0jTW&simid=608035578594593976&thid=JN.P9LqD39CSqg ZSCvV3cIxgA&ajaxhist=0 85
Cell structure and mitochondria http://www.bing.com/images/search?q=mitochondria+diagram&view=detailv2&&&id=D8C8767F423E6634DA1BFCEB311 8C96A6F38DCAE&selectedIndex=54&ccid=GMf4v0Ov&simid=608004757919108313&thid=JN.sBGxVCEMe3oOmSEy16 Kp7A&ajaxhist=0
Mast Cells and allergy http://en.wikipedia.org/wiki/Mast_cell#/media/File:Mast_cells.jpg http://en.wikipedia.org/wiki/Mast_cell
---
SENSORY PERCEPTION
Avian Eye http://www.bing.com/images/search?q=avian+eye&view=detailv2&&&id=5B92782A59DB83A52135C441C060 3030BAE5246C&selectedIndex=7&ccid=l6bi1YzK&simid=608037747549145014&thid=JN.x%2fEWR3QulR9T cdY04z%2bm2g&ajaxhist=0
Avian Eye http://www.bing.com/images/search?q=avian+eye&view=detailv2&&&id=99652038F03DC22F178C77D53043FE787D065 0A0&selectedIndex=5&ccid=TcWrBL73&simid=608054407734100980&thid=JN.MOQXR799X47%2bkrVjwucUsA&ajaxhis t=0
Avian Eye muscles http://www.bing.com/images/search?q=avian+eye&view=detailv2&&&id=B8CA124C5D75DC10802F8E57E11CC3575DE 04DFB&selectedIndex=403&ccid=OYjNG%2fgi&simid=607989257379053594&thid=JN.JDCsoFqkW9J5JG0AYkQsdg&aj axhist=0
Nictitating Membrane http://www.bing.com/images/search?q=nictitating+membrane+in+birds&view=detailv2&&&id=A7DB15B20F6457EDA7B33 3C042133CC6C99E1A98&selectedIndex=134&ccid=7CIc5nQH&simid=608013987803824577&thid=JN.A5gNNugLCGqO M0tEwUG6DA&ajaxhist=0
Cataract in eye http://www.bing.com/images/search?q=cataracs+in+birds&view=detailv2&&&id=A38B0646AA56D683536ED7 08DDFCEBC35E361DBA&selectedIndex=2&ccid=qcF4Rl0J&simid=608047780567387800&thid=HN.6080477 80567387800
Hematoma on bird's eye. http://littlecrittersvet.com/PhotoGallery/EXOTIC-PET-PHOTOS/DSC00838
Lateral canthus and nasal canthus (pl: canthi): Lateral, temporal, or outer canthus is the corner of the eye closer to the ear or back of the head. Inner, nasal, or medial canthus is close to the beak and holds the tear ducts.
http://www.bing.com/images/search?q=cockatoo+eye++&view=detailv2&&&id=617702140B0AD008CF7AC243B ED5858268404878&selectedIndex=48&ccid=okfBFqZz&simid=608021551279114907&thid=JN.FAYmmCtht%2fmkGeRE YgEo3Q&ajaxhist=0
Avian Ear structure http://www.bing.com/images/search?q=avian+ear&view=detailv2&&&id=8A755B95196B5F7DAADEFC2A4D1 FCE33E3042863&selectedIndex=2&ccid=4oUoo0%2fj&simid=608042510676986302&thid=JN.Fzcviz2jyu8Fi2 7ZCW0jQA&ajaxhist=0
Ear meatus http://www.bing.com/images/search?q=avian+ear&view=detailv2&&&id=2BF1BC54ED18533DD7A5AAF67B46AACAFAB 91140&selectedIndex=16&ccid=3iF6RFm5&simid=608011114461596215&thid=JN.NW7p5qHUyMExUK9UYcf8wQ&ajax hist=0
---
BRAIN AND NERVOUS SYSTEM
Nerve cells http://www.bing.com/images/search?q=nerve+ganglions+of+birds&view=detailv2&&&id=4EE3268C7C829CBC 2E7876BB26BA93D4A99ED51F&selectedIndex=23&ccid=2oHXspTQ&simid=608007828801521408&thid=JN. bD51g31vVq471Oe6wOt
Bird's brain, cerebellum http://www.bing.com/images/search?q=bird+brain&view=detailv2&&&id=E1A1274F30DC97A7B4F82869852A 9F19D4C8FE56&selectedIndex=2&ccid=eGNTSpYQ&simid=608052547974594858&thid=HN.6080525479745 948
Avian Brain http://www.bing.com/images/search?q=bird+brain&view=detailv2&&&id=E1A1274F30DC97A7B4F8904DC4BA F623D3DC55CF&selectedIndex=5&ccid=4ZtHrqvY&simid=608015091566120238&thid=HN.60801509156612 02
Wry neck (torticollis) http://www.bing.com/images/search?q=Wry+Neck+in+birds&view=detailv2&&&id=6A92106648C29F6DAE686F1F62B418 1F3CB74103&selectedIndex=31&ccid=%2fb0Af0EQ&simid=607989205846460103&thid=JN.ay%2bsNZBhnskRkFpyg8V T8w&ajaxhist=0
---
NERVOUS SYSTEM
Pain and nociceptors http://www.bing.com/images/search?q=nociceptors&qs=NM&form=QBIRMH&pq=nociceptors%20&sc=8-12&sp=1&sk= 89
B1: myelinated nerve sheath http://img.tfd.com/MosbyMD/thumb/myelin_sheath.jpg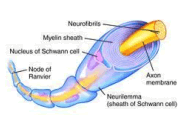 B-2 Nerve Cell diagram http://img.bhs4.com/6c/4/6c402f5c3807417cfc0c3ca99272f4016ea965ae_large.jpg
Nerve fiber with myelinated sheath http://www.bing.com/images/search?q=myelinated+sheath&view=detailv2&&&id=EB3B7DFB887833B60B4B4C0CACF02 809E0C45AD0&selectedIndex=1&ccid=JKFhhcy0&simid=608004298358392409&thid=JN.DAtZRiePD%2boFyvtVBnrKvg &ajaxhist=0
---
MUSCLES AND TENDONS, FEATHER PILOERECTION
Major Muscles http://www.bing.com/images/search?q=avian+major+muscles&view=detailv2&&&id=11DD9821D0EC624849D87996AA9 4C7F91E9CD472&selectedIndex=0&ccid=SfSC3Aw8&simid=608045654573318226&thid=JN.2WR3Xo22pdwrgusHln1tN A&ajaxhist=0
Foot action http://www.bing.com/images/search?q=bird+anatomy+leg+muscles&view=detailv2&&qpvt=bird+anatomy+leg+ muscles&id=B5DD55A07008F4E71F4EEAA6D1300A6C42A57CDE&selectedIndex=17&ccid=NjkzygYW&simi d=608019605602305089&thid=JN.zumpFwJVzzOlYS3bapWL2A&ajaxhist=0
Patagium http://www.bing.com/images/search?q=bird+patagium&view=detailv2&&&id=3257333BBC208671E0CCA46D8E7DD52C2 433FAA1&selectedIndex=9&ccid=pVBCApTd&simid=608027705906693872&thid=JN.rl%2f6CoUp8stVtUuWISStKw&ajax hist=0
Propatag= Propatagium, Metapatag=metapatagium http://etc.usf.edu/clipart/59100/59193/59193_goose_wing.htm
Pt. Lg. Patagial longus tendon, Pt.Br. Bi
Lig: Ligament, Elast.sec:
Propatag: Propatagium
Metapatag: metapatagium
Tri: Tricep muscle
Wing and breast muscles and erector and depressor muscles http://www.saburchill.com/chapters/chap0010.html
Muscles and bones of the wing and breast http://www.truth-that-matters.com/design.htm
Piloerection and feather fluffing https://junbelen.wordpress.com/2009/12/14/piloerection-even-pigeons-do-get-cold/
---
GLANDS
Uropygial gland
http://www.bing.com/images/search?q=uropygial+gland&view=detailv2&&&id=AF0995C88492FF77F9B47965 0D9D5BEA2A77DCC3&selectedIndex=31&ccid=syWYFrYT&simid=608037897862316118&thid=JN.9%2fMG4 %2fxSTJ8qdMi0F96CSg&ajaxhist=0
Cockatiel uropygial gland. (Miesle)
Salt glands in a water bird http://www.bing.com/images/search?q=lymph+nodes+in+birds&view=detailv2&&&id=C82CB6EF3224022ACAB74597FC DC70D21106BAC1&selectedIndex=10&ccid=mR9Xfcfr&simid=608052092744174147&thid=JN.gMK%2fx8gj15QF0GyH5 6083w&ajaxhist=0 92
Salt glands and ducts http://bio1151b.nicerweb.com/Locked/media/ch44/44_07BirdSaltExcretGlands.jpg
---
WOUND HEALING
Wound Healing by First, Second, And Third Intention http://medical-dictionary.thefreedictionary.com/wound+healing
First Intention (Primary Intention)
per primam; union of accurately coapted edges of a wound, with an irreducible minimum of granulation tissue.
The tissue is restored by fibrous adhesion, without the formation of granulation tissue; it results in a thin scar. In primary wound healing there is no tissue loss.
A, Incised wound is held together by a blood clot and possibly by sutures or surgical clamps. An inflammatory process begins in adjacent tissue at the moment of injury.
B, After several days, granulation tissue forms as a result of migration of fibroblasts to the area of injury and formation of new capillaries. Epithelial cells at wound margin migrate to clot and seal the wound. Regenerating epithelium covers the wound.
C, Scarring occurs as granulation tissue matures and injured tissue is replaced with connective tissue.
Wound Healing By First Intention (primary wound healing or primary closure) http://www.medstudentlc.com/page.php?id=67
Describes a wound closed by approximation of wound margins or by placement of a graft or flap, or wounds created and closed in the operating room.
Best choice for clean, fresh wounds in well-vascularized areas
Indications include recent (<24h old), clean wounds where viable tissue is tension-free and approximation and eversion of skin edges is achievable.
Wound is treated with irrigation and debridement and the tissue margins are approximated using simple methods or with sutures, grafts or flaps.
Wound is treated within 24 h following injury, prior to development of granulation tissue.
Final appearance of scar depends on: initial injury, amount of contamination and ischemia (inadequate blood supply), as well as method and accuracy of wound closure; however, they are often the fastest and most cosmetically pleasing method of healing.
Wound Healing By Second Intention. (per secundam; union by adhesion of granulating surfaces) http://medical-dictionary.thefreedictionary.com/wound+healing
WOUND HEALING occurs by adhesion of granulating surfaces, when the edges of the wound are far apart and cannot be brought together.
Granulations form from the base and sides of the wound toward the surface
There is tissue loss, as in extensive burns and deep ulcers.
The healing process is more prolonged than in healing by primary intention because large amounts of dead tissue must be removed and replaced with viable cells.
A, Open area is more extensive; inflammatory reaction is more widespread and tends to become chronic.
B, Healing may occur under a scab formed of dried exudate, or dried plasma proteins and dead cells (eschar).
C, Fibroblasts and capillary buds migrate toward center of would to form granulation tissue, which becomes a translucent red color as the capillary network develops. Granulation tissue is fragile and bleeds easily.
D, As granulation tissue matures, marginal epithelial cells migrate and proliferate over connective tissue base to form a scar. Contraction of skin around scar is the result of movement of epithelial cells toward center of wound in an attempt to close the defect. Surrounding skin moves toward center of wound in an effort to close the defect. Miller-Keane Encyclopedia and Dictionary of Medicine, Nursing, and Allied Health, Seventh Edition. © 2003 by Saunders, an imprint of Elsevier, Inc. All rights reserved .
Healing By Second Intention (secondary wound healing or spontaneous healing) http://www.medstudentlc.com/page.php?id=67
Describes a wound left open and allowed to close by epithelialization and contraction.
Commonly used in the management of contaminated or infected wounds.
Wound is left open to heal without surgical intervention.
Indicated in infected or severely contaminated wounds.  Unlike primary wounds, approximation of wound margins occurs via reepithelialization and wound contraction by myofibroblasts.
Presence of granulation tissue.
Complications include late wound contracture and hypertrophic scarring
Wound Healing By Third Intention or Delayed Primary CLOSURE. http://medical-dictionary.thefreedictionary.com/wound+healing 
WOUND HEALING by the gradual filling of a wound cavity by granulations and a cicatrix (a scar resulting from formation and contraction of fibrous tissue in a wound)
The method of closing a grossly contaminated wound in which the wound is left open until contamination has been markedly reduced and inflammation has subsided and then is closed by first intention.
The restoration of structure and function of injured or diseased tissues.
The healing processes include blood clotting, tissue mending, scarring and bone healing.
Healing By Third Intention (tertiary wound healing or delayed primary closure) per tertiam; union of a wound that is closed surgically several days after the injury. See also delayed primary closure http://www.medstudentlc.com/page.php?id=67
Useful for managing wounds that are too heavily contaminated for primary closure but appear clean and well vascularized after 4-5 days of open observation. Over this time, the inflammatory process has reduced the bacterial concentration of the wound to allow safe closure.
Subsequent repair of a wound initially left open or not previously treated.
Indicated for infected or unhealthy wounds with high bacterial content, wounds with a long time lapse since injury, or wounds with a severe crush component with significant tissue devitalization.
Often used for infected wounds where bacterial count contraindicates primary closure and the inflammatory process can be left to débride the wound.
Wound edges are approximated within 3-4 days and tensile strength develops as with primary closure.
Partial Thickness Wounds
Wound is superficial, not penetrating the entire dermis.
Type of healing seen with 1st degree burns and abrasions.
Healing occurs mainly by epithelialization from remaining dermal elements.
Less contraction than secondary healing in full-thickness wounds
Minimal collagen production and scar formation.
Granulomatous tissue in wound healing
http://www.bing.com/images/search?q=granulomatous+tissue&view=detailv2&&&id=671A4360A1BF7F41FB3EE1C11EC DE248EAA4DA74&selectedIndex=116&ccid=G0m0PthJ&simid=608005350643401482&thid=JN.XRpxesDJBjiA9H%2bkR dSatg&ajaxhist=0
Bumblefoot
http://www.bing.com/images/search?q=bumblefoot&view=detailv2&&&id=9C8BCBAAC2D696456812C02BEF1 3DF069004FC95&selectedIndex=100&ccid=0uHqHeoT&simid=608009460890206371&thid=JN.LFbFb04wISS gv9ZcxclKNw&ajaxhist=0 95
---
LIVER AND KIDNEYS
Hepatic Lipidosis, Fatty liver disease
http://www.bing.com/images/search?q=enlarged+liver+in+birds&view=detailv2&&&id=B8528980DEF81C6059335B74A79 A480887184EB7&selectedIndex=11&ccid=ItgHfD8p&simid=607995055568389850&thid=JN.hoSwmjtpq6Bp+MKZIClY6w
Bird's kidneys (lower two lobes); small organ in center is heart.
http://openi.nlm.nih.gov/detailedresult.php?img=2997462_TI-17-86-g005&req=4
Articular gout
http://www.bing.com/images/search?q=gout+in+birds+images&view=detailv2&&&id=6E27139D67E64B0CED5C91E6AC0 DDE15660E5FF6&selectedIndex=0&ccid=bPnUBPyU&simid=607987698289346423&thid=JN.fxkgS0avypQSzDwXRXC/ 0g
Articular gout
http://www.bing.com/images/search?q=hemochromatosis+in+birds&view=detailv2&&&id=03CCCA4BA06B40B43AC33FA FF3C4ECF904489258&selectedIndex=9&ccid=mL3iFJS6&simid=608022543359479270&thid=JN.hBRu+DW2ow0kFDiITj QA4W
Visceral gout
http://www.bing.com/images/search?q=visceral+gout+in+birds&view=detailv2&&&id=AEB3245F8DD819544AA 7B97B402809F9782E699D&selectedIndex=1&ccid=qLFg9ayG&simid=608052603831452257&thid=JN.9MkHj 3hZJeHvLnIns6E/pg
---
Surgical instruments
Trocar and canula; Top is trocar, bottom is cannula
http://www.bing.com/images/search?q=trocar+and+cannula&view=detailv2&&&id=E386DF204ED5ACA1E90E2A8452DC B9D7B9068196&selectedIndex=70&ccid=lkjgg001&simid=608010560374309045&thid=HN.608010560374309045