The broad-tailed parrots (Platycercini, sometimes considered a subfamily: Platycercinae) are small to medium in size parrots.
They are native to Australasia, Australia in particular, but also New Zealand, New Caledonia, and nearby islands.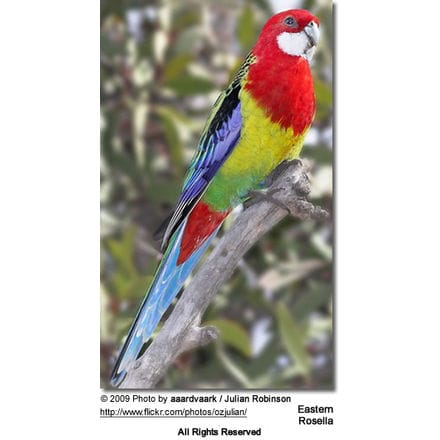 TRIBE PLATYCERCINI
Genus Prosopeia
Genus Eunymphicus
Genus Cyanoramphus

Black-fronted Parakeet, Cyanoramphus zealandicus (extinct, c.1850)
Society Parakeet, Cyanoramphus ulietanus (extinct, late 18th century)
Antipodes Parakeet, Cyanoramphus unicolor
Red-crowned Parakeet, Cyanoramphus novaezelandiae
Subantarctic Red-crowned Parakeet, Cyanoramphus erythrotis(extinct, late 18th century)Yellow-fronted Parakeet,Cyanoramphus auriceps
Chatham Parakeet, Cyanoramphus forbesi
Malherbe's Parakeet, Cyanoramphus malherbi

Genus Platycercus
Genus Barnardius – sometimes included in Platycercus
Genus Purpureicephalus
Genus Lathamus
Genus Northiella – often included in Psephotus
Genus Psephotus
The following genera are traditionally placed in this tribe, but this inclusion is either incorrect (Budgerigar) or at least doubtful based on by molecular studies.