Main Article: Avian Medical Terms / Health & Diseases by Jeannine Miesle, MA, Allied Member, Association of Avian Veterinarians
Terms: Directional Terms… Regions of the body … Prefixes & Suffices … Muscle Movement … Number Values … Abbreviations … Organizations … Commonly Used Medical Terms
Relevant Images:  Relevant Avian Anatomy Image Gallery (NOTE: Some of the images / illustrations on this and linked pages may be too graphic for young audiences. We recommend parental supervision and approval.)
---
Directional terms
Aborad: away from mouth of organ
Anterior: toward the front, in front of another body part, towards the head; part closest to the head.
Bilateral: both sides
Caudal: toward back end, tail or rear, opposite of cranial, back of an organ
Cephalic: head area Contralateral: located or acting in conjunction with similar parts on opposite side of body
Cranial/Anterior: toward north wall or head
Deep: away from surface, internal
Distal: far from point of attachment, as a bone; farthest away from center of body or organ; point of origin or attachment, as a limb or bone
Dorsal: toward ceiling or back of body Inferior: lowermost, below or toward Ipsilateral/contralateral: situated on the same side/opposite side of the body
Lateral: away from midline of body or body part
Medial: toward midline of body or body part
Orad: toward the mouth
Posterior/posteriad: toward the rear of body or body part
Proximal: nearest the midline or beginning of a structure; closest to the center of the body or organ, or toward the point of origin or attachment, as a limb or bone; nearer to the point of reference
Rostral, toward the front of the head or organ
Rostral-caudal; x-ray taken from below the beak
Superficial: near the surface
Superior/external: near the surface
Ventral: toward floor or belly
Ventral-dorsal: bird on back / Dorsal-ventral: bird on breast
---
Regions of the body
Carpal: the wrist area
Crown: area behind the forehead to the occipital region
Crural: the leg area, as in crural feathering
Dorsum: the back or entire dorsal surface of the body
Flank/Side: lateral area posterior to side of body; extends back to the base of the tail
Forehead/frontal region: area above the cere to the crown
Inguinal: lowest lateral regions of the abdomen
Jugal area: cheek area
Jugulum: ventral, midline region of throat
Nape/upper hindneck/nuchal region: dorsal surface of the neck, from the base of the skull to the thoracic vertebrae.
Occipital: the area where the spinal column meets the base of the skull at the nape
Occiput: hindhead; back portion of bird's crown; elongated feathers
Orbital: the eye sockets
Pilium: entire top of the head, the forehead, crown and occipital regions
Pectoral: the ventral chest and breast regions between the sternum and the shoulder
Prolateral: side area by neck; projecting from or on the side facing forward
Proventer region: above vent
Sacral: the region between the crests of the pelvis; the fused bones of the synsacrum
Rump/uropygial area/lower back: the region that overlies the pelvic bones, between the flanks and above the tail
---
Combining Forms for Organs
Skeletal system:
Bones: osteo, osse, ossi
Joints: arthro
Cartilage: chondro
Bone Marrow: myelo
Muscular System
Muscles: myo
Fascia: fasci, fascio
Tendons: teno, tendo, tenino
Cardiovascular system
Heart: cardio
Arteries: arterio
Vein: veno, phlebo
Blood: hemo, hemato
Lymphatic & Immune Systems
Lymph Vessels, fluid, nodes: lympho
Tonsils: tonsillo
Spleen: spleno
Thymus: thymo
Respiratory System
Nose/nares: naso, rhino
Pharynx: pharyngo
Trachea: tracho
Larynx: laryngo
Lungs: pneumo,pneumono
Digestive System:
Mandible: gnatho
Mouth: oro, stomato
Esophagus: esophago
Stomach: gastro
Small intestine: entero
Large intestine: colo, colono
Liver: heap, hepato
Pancreas: pancreato
Urinary system
Kidneys: hema, reno, nephro
Ureters: ureto
Urinary bladder: cysto
Urethra: urethra
Urine: urino, uro
Nervous System/Senses
Nerves: neuro, neuri
Brain: encephalo
Spinal cord: myelo
Eyes: opthalmo, oculo, opto, opti
Sight: optico
Ears: otic, oto, auri, auro, audito, audi
External Ear/sound: acousto, acouso
Integumentary System
Skin: dermato, dermo, cutaneo
Endocrine system
Adeno: gland
Adrenals: adreno
Gonads: gonado
Pineal: pineal
Pituitary: pituito
Thyroid: thyroid, thyro
Reproductive system:
Testes: orcho, orchio, orchid, testiculo
Ovaries: ovary, oophor
Uterus: hysteron, metro, metri, metrio, utero
---
Muscle movement
Adduction: toward the midline
Abduction: away from midline
Extension: straightening a joint, increase angle between two bones
Flexion: closure of joint angle or reduction of the angle between two bones
Hyperflexion/hyperextension: flexed or extended too far
Supination: rotating limb/body part so that the palmar surface is turned upward: e.g., upward cupped hand
Pronation: rotating limb or body part so that palmar surface is turned downward
---
Number Values
1: uni, mono
2: duo, bi, dyo
3: tri
4: quadic, quadro, tetr, tetra
5: quinqu, quint, pent, penta
6: sex, hex, hexa
7: sept, septi, hept, hepta
8: octo, oct, octa
9: novem, nonus, ennea
10: deca, decem, dek, deka
---
Abbreviations:
ac: before meals (ante cibum)
ad lib: as much as desired (ad libitum)
ANS: autonomic nervous system
bid: twice daily (bis in die)
cal: calorie
cap: capsule
cc: cubic centimeter (same as mL)
cm: centimeter
CNS: central nervous system
ED: effective dose
g: gram
gal: gallon
GI: gastrointestinal
hr: hour
ID: intradermal
IM: intramuscular
IU: International unit
IU/L: international units per liter
IV: intravenous
kg: kilogram
LOC: level of consciousness
mg: milligram
m: meter
MED: minimal effective dose
mg: milligram
mm: millimeter
NPO: nothing by mouth (non per os)
NSAID: nonsteroidal antiinflammatory drug
OTC: over the counter
oz: ounce
pc: after meals (post cibumP)
PD: polydipsia
pH: acidity and alkalinity measurement
PM: postmortem
PNS: peripheral nervous system
PO/po: orally (per os)
P r n: as needed
PU: polyuria
q: every
qd: every day
qh: every hour
q4h: every 4 hours
qid: four times daily (quarter in die)
qn: every night
qod/eod: every other day
qp: as much as desired
qt: quart
RBC: red blood cell
sid: once daily (q24h is more common for once daily
sig: let it be written as (used when writing prescriptions)
soln: solution
SQ/SC: subcutaneous
T: tablespoon/ tablet/ temperature
tid: three times daily (ter in die)
tsp: teaspoon
vol: volume
WBC: white blood cell
---
Organizations:
AAV: Association of Avian Veterinarians
ABA: American Birding Assn.
ABC: American Bird Conservancy
AOU: Amer. Ornithologists' Union
NAS: Nat'l Audubon Society
WWF: World Wildlife Fund.html
Glossary of Avian Medical Terms – Prefixes and Suffixes
Main Article: Avian Medical Terms by Jeannine Miesle, MA, Allied Member, Association of Avian Veterinarians
Prefixes:
A, an, ana: without, no
Ab: away from
Ad: toward
Aer/Aero: oxygen/air
Adipo: fat
Anem: blood condition
Anti: against
Auto: self, within
Blephar: eyellids
Chezein: feces
Copr: feces
Chrome/chromo: color
Cyan: blue discoloration
Cyto: cell
Dys: bad, painful, difficult
Ecto: outside
Endo: inside, within
Epi: above
Eu: good, easy, normal
Ex,exo: without, out of, outside, away from
Extra: outside
Hetero: other, dissimilar
Histo: tissue
Homo-Same
Hyper: more than normal
Hypo: less than normal
Illi: hip
Infra: below, beneath
Inter: between
Intra: within
Isch: to hold back
Karyo-nucleus
Leu/leuko: white
Leio/lio: smooth
Lipid/lipo: fat
Meso: middle
Meta: beyond
Myco: fungus
Myelo: bone marrow, where body makes cells
Myxo: mucous, slime
Neo: new
Oligo: scant, little
Onco: tumor, mass
Onycho: nails
Pan: all
Para: alongside, associated with, closely resembling true form, beyond, outside of, faulty, irregular, abnormal, accessory to, against, apart from
Per: throughout
Peri: around, before, during, after
Phagia: eat, swallow
Poly: many, excessive
Pre: before
Post: after
Proprio: owns own
Sub: beneath, below, nearly, almost, under, less
Super, supra: above, beyond, excessive
Thelo: nipple, thin membrane
Thymo: thymus, mind, soul, emotions
Tono:tone, tension
Trans: across
Ultra: above, increased, more than normal
Vaso: vessel or duct, circulatory
---
"Pertaining To" suffixes, "as in"
-ac: cardiac, heart
-al: renal, kidney
-an: ovarian, ovary
-ar: lumbar, lower back
-are: alimentary, GI track
-eal: laryngeal, larynx
-ic: enteric, intestines
-ous: skin
-tic: nephrotic, kidneys
-prandial: a meal
---
Suffixes:
-algia: pain
-ase: enzyme ending
-blast: immature stage in cellular development before appearance of definitive characteristics of the cell;
-centesis: surgical puncture to remove fluid or gas
-cyte: cell -dynia: pain
-ectasis: distending, stretching
-ectomy: surgical procedure to remove organ
-emia: blood condition
-gram: record of
-graph: recording instrument
-graphy: written, studied about, recording procedure
-iasis: parasite infestation; name preceeds suffix, e.g., trichomoniasis
-itis: inflammation
-lith: body or mass
-lithiasis: presence of stones
-lysis: break down, loosen, decomposition
-logy: study of
-malacia: abnormal softening
-megaly: enlargement
-mycin: substance derived from bacteria
-oma: tumor, neoplasm, or specific tissue which precedes suffix, e.g., lipomas, fatty tumor
-ometry: measurement
-osis:/otic: increased number, abnormal actions, conditions or states, disorders
-osis: disease caused by organism whose name precedes it, e.g., salmonellosis
-pathy: disease or condition of
-penia: deficiency, reduced number
-pexy: suture to stabilize, e.g., gastropexy: suture to abdominal wall
-philia: attraction for, increased numbers
-plasia: formation, development, growth of tissue and cell numbers; change is size or tissue and cells; describes problems with tissue formation
-plasty: surgical repairs, e.g., rhinoplasty, repair of nose
-poietic/poiesis: formation
-ptosis: drooping, dropping down, e.g., prolapsis
-rrhage/rrhagia: bursting forth
-rrhaphy: to suture
-rrhea: flow, discharge
-rrhexis: rupture
-sclerosis: abnormal hardening
-scope: procedure to visually examine
-stomy: incision, cut into
-thymia: condition of the mind
-trophy: formation, development, increase in size of tissue
-tropic: having an affinity for or attraction to
-um: structure
-uro,-uria: of urinary tract, urine'
---
NEED A VET?
USA: Find Your Local Avian Veterinarian
by Jeannine Miesle, MA Allied Member, Association of Avian Veterinarians
---
Avian (Bird) Anatomy – Images of Bird Skeletal System by Jeannine
Main Article: Avian Medical Terms / Health & Diseases by Jeannine Miesle, MA, Allied Member, Association of Avian Veterinarians …
Avian Anatomy Image Gallery (NOTE: Some of the images / illustrations on this and linked pages may be too graphic for young audiences. We recommend parental supervision and approval.)
---
SKELETAL SYSTEM
Long bone anatomy https://courses.lumenlearning.com/boundless-ap/chapter/introduction-to-bone/
Long bone anatomy
Metaphysis https://fairviewmnhs.org/Patient-Education/Articles/English/p/e/d/i/a/Pediatric_Skeletal_Growth_89080
and
https://drawittoknowit.com/course/gross-anatomy/glossary/gross-anatomic-microscopic-structure/bone-anatomy
Network of trabiculae Internal Anatomy of a long bone with trabiculae, medullary bone https://humanbiology.pressbooks.tru.ca/chapter/13-4-structure-of-bone/
Skeleton of a bird https://veteriankey.com/basic-avian-anatomy-and-physiology/
Bones of the Wing and Shoulder https://www.pinterest.com/pin/503277327093711879/ and https://www.pinterest.com/pin/155303887213987672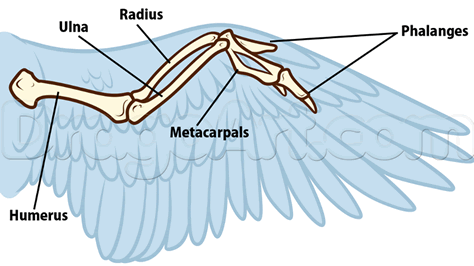 Furcula, Top arrow; Keel bone, bottom arrow https://slideplayer.com/slide/9208738/
Coracoid Bone http://vireo.ansp.org/bird_academy/bird_glossary.html
Synsacrum http://people.eku.edu/ritchisong/skeleton.html
Thoracic vertebrae or notarium https://birdsofseabrook.app.clemson.edu/topics/skeleton.html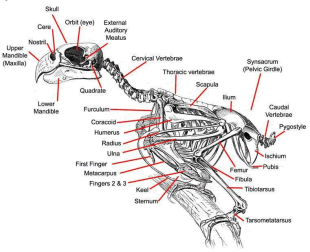 Parrot / Bird Leg and Foot anatomy By Darekk2 – Own work, CC BY-SA 3.0, https://commons.wikimedia.org/w/index.php?curid=30700010
Bird Wing: Alula, phalanges, metacarpals https://www.researchgate.net/
ALULA BONES featheredphotography.com/blog/2013/03/23/the-alula-bastard-wing-of-a-kestrel-in-flight/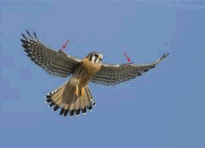 Cross-section of a hollow (pneumatic) bird bone showing trabiculae http://www.bing.com/images/search?q=bird+bones&view=detailv2&&&id=91B06AEE2221B40D551E5A4041A 227A014E3973F&selectedIndex=15&ccid=E4G0jcob&simid=607992470008564468&thid=JN.617wTVIMlXkNb wGSNBbw0Q&ajaxhist=0
Humerus and femur—long bones which are filled with air http://www.bing.com/images/search?q=bird+wing+bones+Lafebervet.com&view=detailv2&&&id=715D34A6FE 156158ADE844225CF340031C18DBB9&selectedIndex=596&ccid=9Hr8ndae&simid=608035411092899959&t hid=JN.ys86xutpyZTflZGguXXrWg&ajaxhist=0
Keel bone http://www.bing.com/images/search?q=bird+keel+bone&view=detailv2&&&id=BD09F2AD14BA4565A5D117D2F577D202 31C051D6&selectedIndex=137&ccid=bFqQUfvD&simid=608018458822184003&thid=HN.608018458822184003
Bone Condyles on human knee http://www.bing.com/images/search?q=condyle&view=detailv2&&&id=70682F4759035E7A7E0537B11673231 F801A44EF&selectedIndex=59&ccid=XjCqX3Tn&simid=608040861387195128&thid=JN.HB9j0VqWpn+Apr/fd cVtkg
Fracture types http://www.bing.com/images/search?q=bird+glottis&view=detailv2&&&id=19F36453DEA8572015FDD0ED95C 7EAEC41AE09CD&selectedIndex=0&ccid=ogpWS2Ug&simid=608004298336109970&thid=JN.DAtJUsry08c% 2fjgBQEtA7%2fw&ajaxhist=0
Exostosis http://www.bing.com/images/search?q=exostosis&view=detailv2&&&id=48DF5CE376D8189A333F53F3AA297A950FA16 19C&selectedIndex=2&ccid=Wt0Ku6py&simid=607997812942834644&thid=JN.qKywVta8Hcw9rdqU4on3Rg&ajaxhist=0
Involucrum in bone http://www.bing.com/images/search?q=involucrum&view=detailv2&&qpvt=involucrum&id=4741E54CC1CFE06 448E9E33A49BC6A6C6FF91F53&selectedIndex=1&ccid=Mbh3WhMe&simid=607988591657748536&thid=JN .fiakvC375hG34%2fU1M7kINw&ajaxhist=0
Zygodactyl foot numbering and Hallux toe http://www.bing.com/images/search?q=zygodactyl+bird+feet&view=detailv2&&&id=8B485B4B625C74DC5D17990450BC 3C6062611170&selectedIndex=0&ccid=KKOk2N3z&simid=608021873345956061&thid=JN.xQoKMos3%2fS3D043UUz% 2blkw&ajaxhist=0 1 is the Hallux toe
Avian (Bird) Anatomy – Images of Cloaca and Bursa of Fabricus
Main Article: Avian Medical Terms / Health & Diseases by Jeannine Miesle, MA, Allied Member, Association of Avian Veterinarians …
Avian Anatomy Image Gallery (NOTE: Some of the images / illustrations on this and linked pages may be too graphic for young audiences. We recommend parental supervision and approval.)
---
CLOACA AND BURSA OF FABRICUS
Compartments of the cloaca From Manual of Ornithology, Porter and Lynch
Bursa of Fabricus http://www.bing.com/images/search?q=bursa+of+fabricius&view=detailv2&&qpvt=bursa+of+fabricius&id=8CA6 A086DF1DD9D20845068B4977CF86D213FF2C&selectedIndex=4&ccid=UUSbFbP0&simid=60799124163664 4044&thid=JN.BU2QCMn5ANSNr5DdhgoT1g&ajaxhist=0
Cloacal prolapse http://www.bing.com/images/search?q=cloaca+in+birds&view=detailv2&&&id=06A71A5940A86522809F57674 CB6316EEC97532E&selectedIndex=0&ccid=t/Fh3NfN&simid=608019408007463541&thid=HN.60801940800
Cloacal papilloma http://www.bing.com/images/search?q=bird+glottis&view=detailv2&&&id=19F36453DEA8572015FDD0ED95C 7EAEC41AE09CD&selectedIndex=0&ccid=ogpWS2Ug&simid=608004298336109970&thid=JN.DAtJUsry08c% 2fjgBQEtA7%2fw&ajaxhist=0
---
Avian (Bird) Anatomy – Images of Cells, Genetics and DNA by Jeannine
Main Article: Avian Medical Terms / Health & Diseases by Jeannine Miesle, MA, Allied Member, Association of Avian Veterinarians …
Avian Anatomy Image Gallery (NOTE: Some of the images / illustrations on this and linked pages may be too graphic for young audiences. We recommend parental supervision and approval.)
---
Cells, Genetics & DNA
Apoptosis http://www.bing.com/images/search?q=apoptosis&view=detailv2&&qpvt=apoptosis&id=87DD6D34BBDD0E10 4CDD77C8998C91A5B5229CF2&selectedIndex=12&ccid=01p%2flKkF&simid=608035728922906593&thid=J N.YtSu9Vh%2fPnM8GFT31ZI7pg&ajaxhist=0
Difference between apoptosis and necrosis http://www.bing.com/images/search?q=apoptosis&view=detailv2&&&id=A9A1C49CA87AA1F93B434602D093 5421FB0C53EE&selectedIndex=111&ccid=7UoD0jTW&simid=608035578594593976&thid=JN.P9LqD39CSqg ZSCvV3cIxgA&ajaxhist=0 85
Cell structure and mitochondria http://www.bing.com/images/search?q=mitochondria+diagram&view=detailv2&&&id=D8C8767F423E6634DA1BFCEB311 8C96A6F38DCAE&selectedIndex=54&ccid=GMf4v0Ov&simid=608004757919108313&thid=JN.sBGxVCEMe3oOmSEy16 Kp7A&ajaxhist=0
Mast Cells and allergy http://en.wikipedia.org/wiki/Mast_cell#/media/File:Mast_cells.jpg http://en.wikipedia.org/wiki/Mast_cell
---
Avian (Bird) Anatomy – Images of Bird Glands by Jeannine Miesle
Main Article: Avian Medical Terms / Health & Diseases by Jeannine Miesle, MA, Allied Member, Association of Avian Veterinarians …
Avian Anatomy Image Gallery (NOTE: Some of the images / illustrations on this and linked pages may be too graphic for young audiences. We recommend parental supervision and approval.)
---
GLANDS
Uropygial gland
http://www.bing.com/images/search?q=uropygial+gland&view=detailv2&&&id=AF0995C88492FF77F9B47965 0D9D5BEA2A77DCC3&selectedIndex=31&ccid=syWYFrYT&simid=608037897862316118&thid=JN.9%2fMG4 %2fxSTJ8qdMi0F96CSg&ajaxhist=0
Cockatiel uropygial gland. (Miesle)
Salt glands in a water bird http://www.bing.com/images/search?q=lymph+nodes+in+birds&view=detailv2&&&id=C82CB6EF3224022ACAB74597FC DC70D21106BAC1&selectedIndex=10&ccid=mR9Xfcfr&simid=608052092744174147&thid=JN.gMK%2fx8gj15QF0GyH5 6083w&ajaxhist=0 92
Salt glands and ducts http://bio1151b.nicerweb.com/Locked/media/ch44/44_07BirdSaltExcretGlands.jpg